Reliable Website Hosting
Whether you are looking for a web hosting for your first website or want to change current provider, our cPanel web hosting plans provide you with a stable and a powerful platform for hosting your web site at a very affordable price.
We have three cPanel hosting package and each provides an additional amount of space, email accounts, bandwith... Choose which suits you best.
You can order any of our cPanel web hosting packages online or if you already have a web site that you want to migrate to faster and more secure web server, we will transfer your site to us FREE of charge.
Included as Standard:
Free Instant Setup
Free Website Migration
99.99% Uptime Guarantee
Management Control Panel
Hosting Packages
Each type of hosting service is further optimized with unique performance tweaks!
Powered by cPanel
cPanel is a backend administration interface that makes it easy for you to manage your website
Easy to use, friendly interface
Website building tools included
Create new email accounts easily
Easily create and manage databases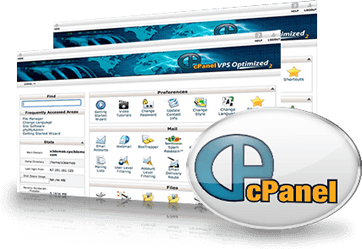 Great features included with all plans
We provide simple solutions for you with unique optimized performance for any package you choose.

Instant Setup
Building website has never been easier. We offer 1-click solutions with free scripts to make your website up in no time.

99.99% Uptime Guarantee
Experience the unique approach to achieving the highest possible uptime with less than 0.1% downtime in 2018 so far.

Full User Support
Our stellar 24/7 support resulted with 98% customer satisfaction rate in 2018. We will never keep you waiting, there is always someone online waiting for you.

Website Building Tools
With our WordPress or Joomla Starter scripts you can set up your website in just a few clicks. Choose a theme, add a few tools and your website will be live and kicking in minutes!

Free Domain Transfers
If you have already registered domain, you could transfer it and redirect it with our help absolutely free. Just contact us and our experts will do it for you.

Managed Server
Add even more resources to your server in a single click or set them to auto-scale upon traffic spikes without even rebooting.
Powered by WHMCompleteSolution